About Sailing Scilly
The Isles of Scilly Windsurf & Sailing Centre was started in 1973 and has been offering water sports instruction and provision of equipment through out the Isles of Scilly ever since.
The centre has developed from its humble beginnings of two boards and a dinghy on Porthmellon to offering a large range of craft and taster sessions to full courses in sailing, windsurfing, powerboating and stand-up paddle boarding SUP.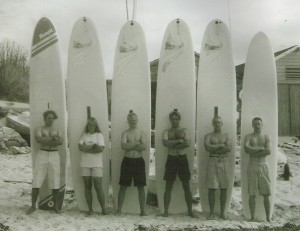 We employ a dynamic and vibrant team of instructors with a wealth of knowledge and skill in the various disciplines. Above all they are all water sport addicts and have a real passion for passing on their skill set to encourage and develop others.
Our main base is on Porthmellon, St. Mary's and our second site, Raven's Porth Sailing Base, Old Grimsby, Tresco has been running for over 15 years. The unique close proximity of the Scilly Islands means the whole island is our playground, not just our base-locations, and we can offer equipment throughout the islands.
We are an Royal Yachting Association (RYA) recognised training centre, a BSUPA training centre and the only Adventure Activity Licensing Association (AALA) registered and licensed activity provider on the islands. The centre, equipment, management procedures and activities are inspected annually to ensure we are conforming to the highest standards of safety and quality of tuition.