Meet the Crew
"The Rat Crew"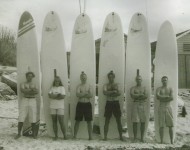 As a centre we have always been lucky to have an incredible bunch of enthusiastic & dynamic staff. Each with a passion for water sports and a love for the outdoor life, enthusiastic, dedicated and above all friendly. Many of our staff return year after year for the summer season and have become part of the Sailing Scilly family. The sailing schools roots started with the islands sail loft based on Rat Island on the quay hence the name "Rat Crew". Once you have done a season here and become a member of "The Rat Crew", as they are known locally, it is rare not to return.
If you fancy joining us for a season then please get in touch.
Richard Mills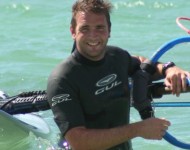 The principal and owner of the centres. From Scilly originally he has been at the helm for over 16 years now. Richard is an RYA qualified instructor in all of the disciplines we offer, a keen sailor, windsurfing addict and member of the local Lifeboat crew he is never far from the water's edge. While the running of the centres had reduced his time on the water you will still regularly see him teaching sailing, windsurfing, power boating and generally trying to convince himself he is still as young as the other instructors!
Amelia Mills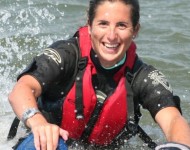 Amelia is dedicated to the beach scene and is the centre's chief sunbathing instructor with experience from all over the globe. A keen windsurfer and sailor Amelia is a qualified sailing & powerboat instructor. She has been away from the water in recent season, raising the next generation of water-loving instructors, and running our cafe. Still very much involved in the running of the centre, the frequency of her attendance on site strangely increases dramatically with sunshine!
Cameron Hicks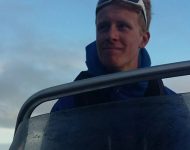 Cam has been hanging out at the centre since he was a nipper. Born to one of the greatest Scillonian boating dynasties sea water is literally in his blood. His early career with us consisted of moving kayaks washing wetsuits and generally actually working while the other instructors were being too cool! Cam has been the main stay at the centre the last couple of years providing all that is required, safety cover, assiting with lessons etc. He is now a Powerboat instructor and will hopefully still do the other jobs we have all forgotten to do!
Liam Hartley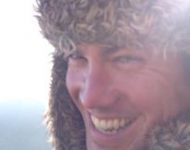 Liam is our beach manager, and started with us in 2016. Liam is a senior dinghy instructor, powerboat instructor and our kayak leader. Liam has many seasons of experience under his belt both in the uk and abroad. Very involved in the Scout movement he loves leading groups and specifically our kayak tours. Instructor by day carpenter & builder by night. He hails from Manchester originally, despite this he is fluent in English and in charge of our European relations department.
Jack Plummer
Jack has returned to us after a season away on work placement for his uni course. "Our Jack" is a bit good at, well..... everything! Sailing, windsurfing, powerboating, swimming, cycling, he is a machine and not much slows him down. When hes not running up and down the beach with kit, he is out running, swimming, cycling.........
Ben Johnson
Ben has done many seasons with us in the past and spent the last couple of years on walkabout looking for the secret to eternal youth in Sydney Australia. Highly skilled dinghy and windsurf instructor, there is no end to his enthusiasm. Several seasons teaching sailing in Oz has honed his skills and enhanced him with a new Cornish-antipodean language. Ben is back, and louder than ever, and we are delighted!
Jess "Ee by Gum" Freeman
"Our Jess" heralds from a land far far away, a long way past the Tamar, way up in the polar regions. Jess is a athletics coach and joins us to operate our Porthcressa hire site and assist instructors. She may be pint sized, well half pint sized but she packs a punch! "She may be cute but she is a brute"
Charlie Reed
Charlie hails from Chichester area where he has a wealth of experience as a dinghy instructor at Bosham Sailing Club. A keen racer himself and lots of experince racing keel boats and yachting.
Georgie Savage
Georgie joins us from Weston-Super-Mare. Her home sailing ground is Axbridge reservoir. Georgie has lots of windsurf racing experience youth Team GBR. Race coaching for "Axbridge Animals" Team 15 windsurf squad. A keen and accomplished dinghy sailior Georgie is always full of smiles.
James Head